Episode 6: Fortifying Ideas with an EdCamp-ment
This week in class we participated in an EdCamp, a type of collaborative, informal groupwork I was not previously familiar with. Edutopia had a great summary of the main ideas and benefits of running EdCamps which I will link here.  If you don't feel like reading all that, I will quickly summarize the qualities of an EdCamp and what I learned from this experience. By design these seminars are very unstructured and are only loosely guided. By collaborative discussion, common topics of interest are generated  and then organized into "rooms." Each of these rooms will be facilitated by discussion of expertise or group knowledge or experience.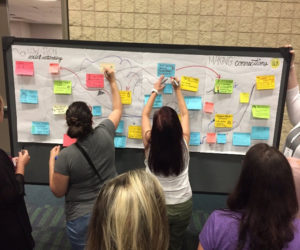 EdCamps have several qualities that are essential for open discussion:
They should be free.
Non-commercial and with a vendor-free presence (add free).
Hosted by any organization or individual .
Made up of sessions that are determined on the day of the event.
Events where anyone who attends can be a presenter.
Reliant on the "law of two feet" which encourages participants to find a session that meets their needs.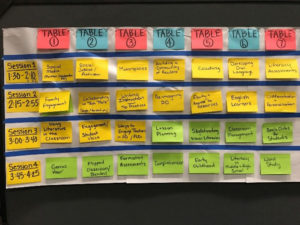 Since attendants collaboratively find topics of interest and share their expertise with one another, it is of paramount importance that participants actively engage with the other members to facilitate a dialog. Otherwise these conversations are at risk of "losing steam." This was avoided in our experience in class by limiting the time of the discussion. This forced us to keep our contributions short and to the point so that all members could have their voices heard.